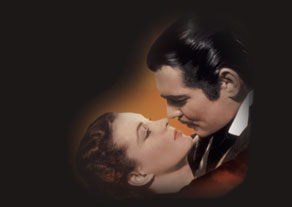 Gone With The Wind
the greatest love story ever told...
The film masterpiece Gone With The Wind is arguably the greatest film ever made. More then half a century ago, it captivated the minds and hearts of millions of Americans at a time when the world seemed in utter disarray. For generations it has garnered praise and adulation world-wide.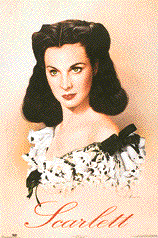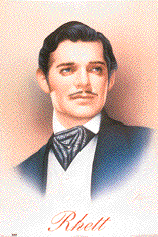 It's a simple story....really!
Woman meets man. Woman loves man. Man marries his cousin, leaves woman heartbroken. Woman meets (another) man, woman marries man. Man dies in the civil war. Woman steals sister's betrothed, marries him for the money...Hmm. OK. Not so simple.And somewhere between all those men, woman meets Rhett. *sigh* (I've been in love with him since the age of 8.)
The *woman* is an exciting, beautiful Scarlett (Vivien Leigh) who, teamed up with Clark Gable as Rhett, make the screen sizzle with sensuality, passion and sex appeal. Along with other wonderfully talented actors, such as Leslie Howard (Ashley) and Olivia DeHavilland as Melly, this movie fairly screamed *STAR POWER* in the 30's, despite the fact that neither Gable nor Howard were happy about playing the roles assigned them. (Gable not wanting to take on a role that the public already felt they *knew* from the bestselling book...which I also recommend highly...and Howard because his character was a weak one.) Olivia DeHavilland beat out her own sister for the part of Melanie, and Vivien Leigh, an English Actress, and virtually unknown, won the part over Lucille Ball (yep, it's true) and every other actress in Hollywood in high style, being introduced to David O. Selznick as Atlanta burned behind him. (They started filming before casting was finished.) Check out not just the movie, but the dramatics behind it at some of my favorite *Wind* links below and take a moment to hear a snippet from the movie with our *Real Player* sound byte!
Please visit the sites listed below to find out more about this moving, exciting movie, that won 10 Academy Awards!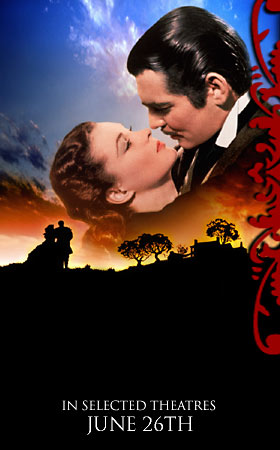 Gone With the Wind Links
GWTW98 (a very good site)